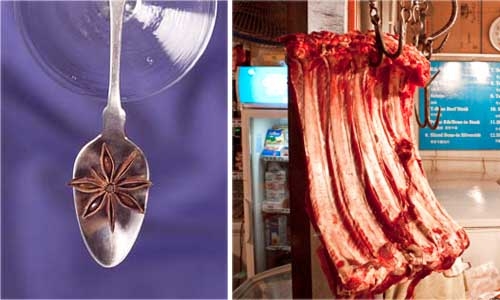 [Photographs by Victor Schrager and DPerstin/Flickr CC]
Welcome to Wednesday Links. This is our weekly collection of four of the most interesting food links we've discovered in the past week. Enjoy!
Brooklyn Butcher lays out the elements of great beef, and explains why grass fed beef usually tastes bad (and how it could be better).