A little holiday help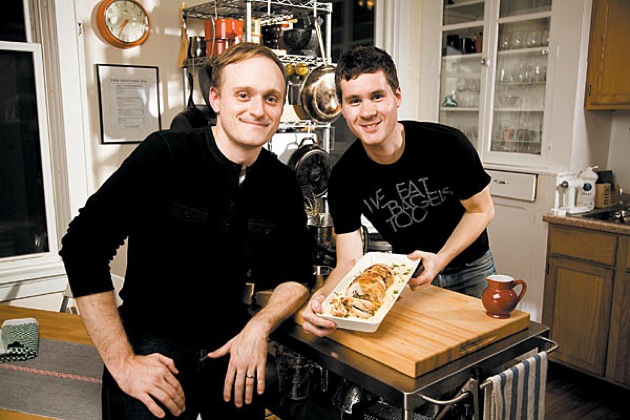 We're signing off for the week, ready to see family, drink some of our homemade hard apple cider , and fatten ourselves on turkey.  We hope you're off to do the same!  But before you do, please direct your attention to this week's Time Out Chicago , were you will discover a cheesy picture of your humble correspondents (above).
A month ago we met up with the dashing food folks over a...